We strongly support the movement to reduce or eliminate the use of single-use plastics. Here are some general reasons why
Environmental Impact: Single-use plastics are a major source of pollution in our oceans, rivers, and landfills. They take hundreds of years to decompose, and can harm marine life and other animals that ingest or become entangled in them.
Human Health: Plastic particles can enter our food chain through consumption of seafood, and it has been found in human feces too. Plastics have been linked to a range of health problems, including hormonal imbalances and certain types of cancer.
Resource Depletion: Plastics are made from non-renewable resources like oil and gas, which are finite and contribute to climate change. By reducing our use of single-use plastics, we can conserve these resources for future generations.
Say No To Single Use Plastics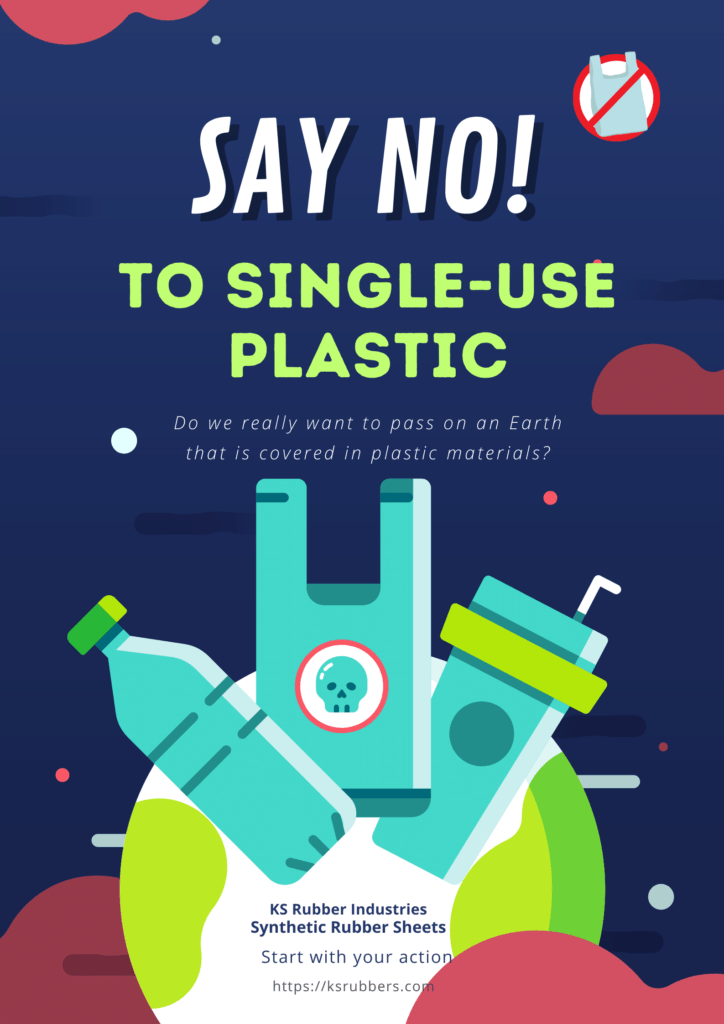 More than 8.3 billion metric tons of plastic have been produced globally since the 1950s, and about 60% of that plastic has ended up in landfills or the natural environment; (Source: National Geographic). Plastic production is expected to triple by 2050, which means we will have produced 34 billion metric tons of plastic waste by then; (Source: The Guardian)
Every year, an estimated 8 million metric tons of plastic end up in the world's oceans, which is equivalent to dumping one garbage truck of plastic into the ocean every minute. (Source: Ocean Conservancy)
Plastic pollution affects more than 800 species of marine life, and scientists estimate that by 2050, 99% of all seabird species will have ingested plastic. (Source: United Nations)
In a study of tap water samples from 14 countries, plastic fibers were found in 83% of samples. (Source: Orb Media)
Some ways we can reduce our use of single-use plastics:
Bring reusable bags, water bottles, and containers with you instead of using single-use ones.
Avoid purchasing products that come packaged in excessive plastic packaging.
Choose to use alternatives to single-use plastics like reusable straws, utensils and plates.
Dispose of plastic waste properly, and participate in community clean-up efforts to help prevent plastic pollution.
By taking small steps to reduce our use of single-use plastics, we can make a big difference for the health of our planet and future generations.